Bombas
A tradition that my husband and I enjoy are getting treats for our stocking.  It can be challenging because of the size. We try to get a mix of fun & silly and nice things.  There are some great sales out there at Nordstrom, Neiman Marcus and Bloomingdales and other great stores and websites out there. Here are some ideas to make digging into the stockings fun for everyone.
Treats for the Ladies:
Jo Malone London(TM) Miniature Candle Collection This is great to give to one person or break up the set to treat your office mates.
Charlotte Tilbury Luxury Palette  I love makeup and Charlotte Tilbury is one of my favorites.  Her eyeshadow palettes are beautiful.  The lipsticks are lovely as well! She has a lovely advent calendar as well!
Kate Spade New York Lanyard So she can wear her work badge in style!
Gucci Ophidia Suede Card Case For your favorite girl boss!
Fun Stuff for the Fellas:
Men's Hook + Albert Small Lapel Flower This flower will add a little something to the lapel of a jacket.  My husband has a few of them that adds a pop of color.
Men's Loewe Calfskin Leather Zip Wallet Men often don't change wallets in the same way that we do to fit in our purses and because it lives in their pocket, it can show wear.  This flat style is wallet is good to wear both in a front or back pocket and the zip comes in handy according to my husband.
Powerbeats³ Wireless Headphones These are just great headphones.
Men's Saint Laurent Studded Card Holder Because everyone with a business card needs a stylish card holder.
Gifts for Everyone:
Bombas Socks (get 20% off your 1st order) These socks are incredible and they donate one to someone in need for every pair you buy.  There are a variety of styles for women, men & children.
Budley (Amazon) These are great for anyone who hates when their ear buds get into a tangled mess! There is also a multi-pack on Amazon for a great price!
Desktop Mug Warmer (Amazon) This is dual purpose gift! It not only is great to keep your coffee warm at your desk. But it can also be used to warm a candle in your office (um, you cannot have open flame at work!). It would be a great combination gift with a  Jo Malone Orange Blossom candle!
Thanks for reading! XO, Dawn
Please like and share this post with your stylish friends. Follow the blog to get post updates.
Connect with me

:
Socks are a pain in the foot (or other area that has pain)! You lose them in the laundry (still haven't figured out where they go in my machines), but even worse than that your shoe eats them while you are wearing them!!! I mean I just can't even tell you the sock quest I have been on over the years.  So here are the ones who have answered some of my sock hopes and dreams.
Bombas Socks  
Bombas probably has the best fitting socks that I own.  They come in different sizes and styles which is the key for me.  They also hug my high arches and stay on my heel. They wear well throughout the day and wash well. The best part though is that for every pair of socks you buy, they donate a pair to someone in need!!!! This makes my heart squeeze just a little every time I wear mine. They are offering 20% off your first order for women, men or kids.
 Sockwell Graduated Compression  
 Sockwell Compression Socks
Since I began my struggle with plantar fasciitis, I have lived in compression socks on those painful days. Sockwell Compression Socks have been my relief.  I also wear the graduated compression socks on all flights over 2 hours to support circulation (and you should too!).  Sockwell makes them for both women (in 2 sizes) and men.
Lululemon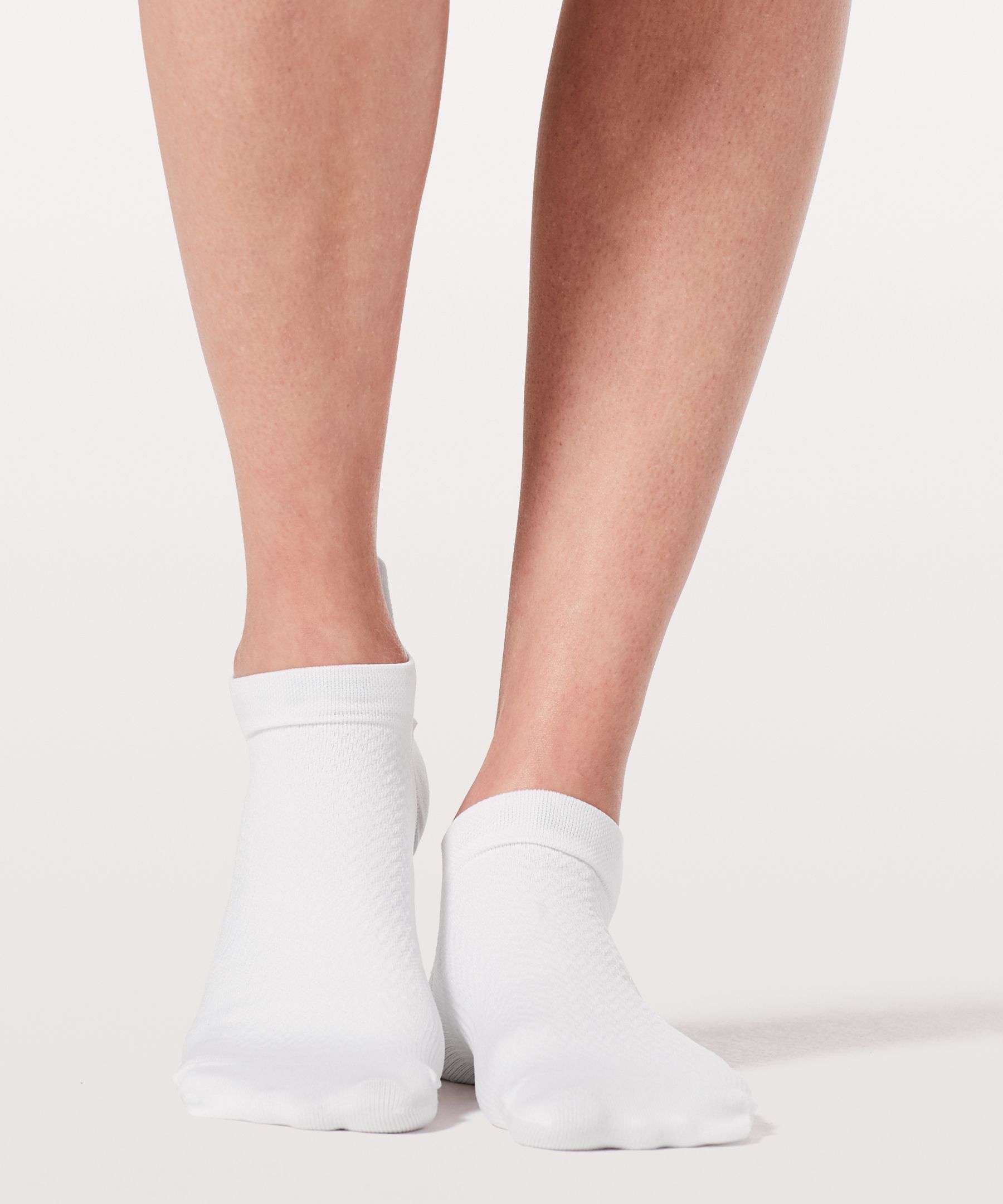 If you consider yourself sporty-spice, you may need some Light Speed socks from Lululemon. The Light Speed has been my sporty sock of choice for years and they come in sizes as well which is a bonus.  Lululemon has sporty socks for both women and men.
Hope this has helped you if you have sock drama like me. If you figure out where to look for the lost ones, please let me know.
Thanks for reading! XO, Dawn